(AllHipHop Rumors) 
Now, we know some of the details behind memorial services for Yonkers, New York Rapper DMX. We all know the recent story about DMX and his untimely passing, but we now know that there will be a massive celebration for him. If you need to know those specific details, check the link below. If you want some behind-the-scenes stuff, continue to read.
So, I have been privy to some information regarding the celebration of DMX's life. We are still mourning the loss of the great rap artist and actor but the celebration will not be thwarted. However, I am seeing that behind the scenes, there was a bit of a push and pull for where his celebration would be. Before TMZ said anything, I already knew that there was a massive celebration being planned. But I think that the Barclays Center in Brooklyn snatched the ceremony from Madison Square Garden in Manhattan. My original sources said that Swizz was working feverishly to have the celebration in Manhattan, but suddenly that changed.
Why? I don't know. I have my thoughts but I don't have any confirmations as to why. I know that Madison Square Garden is more in Times Square and perhaps less disturbance to the burgeoning tourist population, but I really don't know. It also could be a money thing, maybe Barclays simply outbid MSG.
At any rate, like I said before Swizz Beatz is really making sure his man gets sent home in the grandest fashion possible. As you already know Swizz, and others helped orchestrate the audio backdrop to some of DMX's biggest hits.
I am not sure exactly other details, but you can believe it's going to be a star studded affair, and have a bit of exclusivity to it as well. It will not be like Nipsey Hussle, because the conditions around now with Covid are so different. But, you best believe the hood is going to come out and I am quite sure that  played a role in the location too.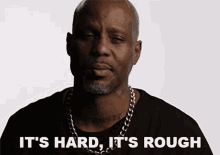 RIP BLACK ROB.