(AllHipHop News) 
Priscilla Rainey is still on a mission to tap Game's pockets, after the rap star was ordered to fork over $7 million to the former reality show contestant.
In 2015, Rainey sued Game claiming he sexually assaulted her during a taping of MTV reality dating show, "She's Got Game."
The rapper blew off most of the court dates surrounding the lawsuit, and in November of 2016, the rapper was socked with the $7,130,100.00 million default judgment.
By the time the rap star mounted a legal defense, it was too late – an appeals court upheld the massive judgment in favor of Rainey.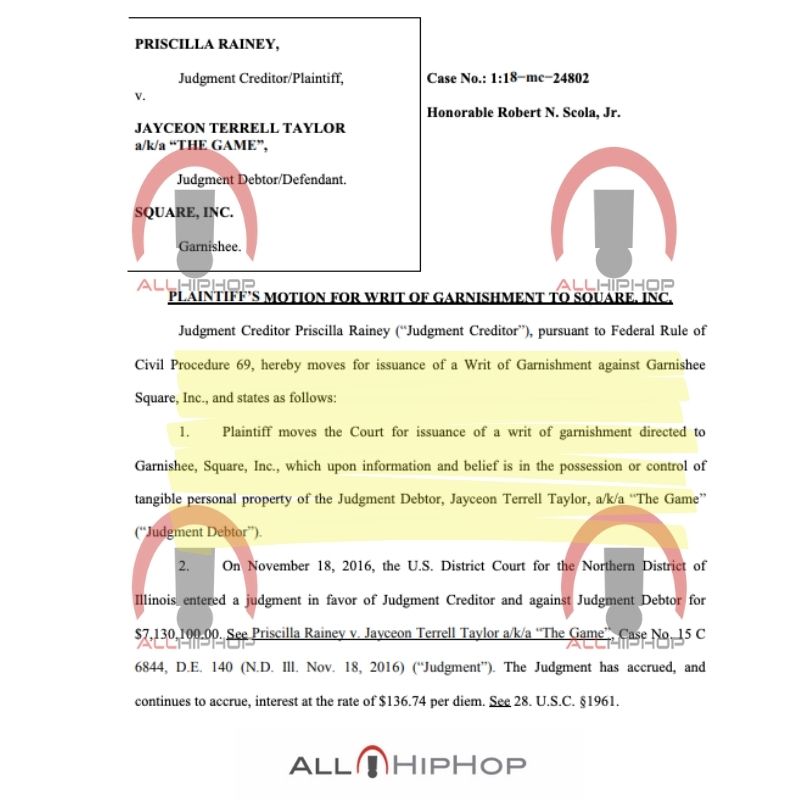 Since then, Priscilla Rainey has been attempting to seize Game's earnings since he has only paid $184,836.69, which represents approximately 2.59% of the principal of the judgment. 
Rainey won the rights to his publishing, as well as all of the income earned by the new label Game started called Prolific Records. 
And with her latest move, Priscilla Rainey is attempting to gain access to any money Game has earned through payment company, Square and Cash App. 
In April of last year, Rainey won the rights to all of the earnings of Game's last album Born 2 Rap. 
The Game has vowed to never pay Rainey a dime despite her aggressive collection methods, while Rainey has maintained Game and his manager Wack 100 have created numerous shell companies to avoid paying out the judgment. 
View this post on Instagram