(AllHipHop Exclusives)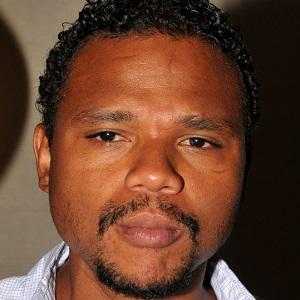 De'Aundre Bonds, the talent behind the character Skully on FX's Snowfall could just be a prolific actor. However, he could just be channeling his real-life experience being born and raised in South Central, LA. As the oldest of six-children- Bonds knew at an early age he wanted to become an actor. 
When you think of Los Angeles, many things come to mind. People like Tupac, movies like Boyz N Da Hood, and maybe even Hollywood itself come to thought. Yet, over the last few years- you could even add the show Snowfall to the list of things that are reminiscent of LA. In fact, a character like "Skully," embodies the idealistic image of an "LA Gangster." 
We've all watched De'Aundre Bonds play captivating roles over his career that spans 20 plus years. From his first movie, Tales From The Hood to his role as Stacey in The Wood, he has given so much. Through each role, he reels us in. Yet, there's still so much to know about this mystical figure. 
Here are five things you didn't know about the incomparable Bonds- De'Aundre Bonds that is.
As a kid- Bonds sold candy in Hollywood to earn a living. While hustling candy- he met a casting director who ultimately helped him land his first role. 

De'Aundre was hand-picked for the role of Skully on Snowfall by the show's creator, John Singleton.
He initially met Singleton while filming a scene for The Wood.
Bonds was also hand-selected by Denzel Washington to play alongside Derek Luke in Antwone Fisher. He was unable to fulfill the movie due to legal troubles. 
De'Aundres' least favorite role was "Dre" in the movie Lockdown.
Allhiphop's Seleah Simone sat down to chat with De'aundre Bonds as he divulged even more details surrounding his career, working on the hit show Snowfall and so much more in an exclusive interview. Check it out below.
View this post on Instagram